Greetings,
I know it's spring when I have to go to the pharmacy for that behind the counter Claritin D
Love that extra hour of daylight on Smile Jamaica
I am going through a home remodel and have packed up my records until my room addition is completed. As I pack I pull out gems.
Musical nostalgia. Most of the shops I stocked the Ark-Ives from are long gone. Everything else is pieced out as single items on ebay.
Bim Sherman Century bought for $20 from UK now fetches $1250 on ebay.
When I started collecting Reggae in the mid 80s, people would sell their entire black collection for seed money for these new novelty items: the compact disk. So I scooped up as much Reggae vinyl as Ronald Reagan's student loan check would allow. Bargain basement price.
I have records I bought for $4 in perfect condition that sell for $400 now in lousy condition.
In 2017 of all ironies: The Compact Disks is going the way of the dodo and vinyl (and vinyl only Record Huts) are coming back.
bless, robt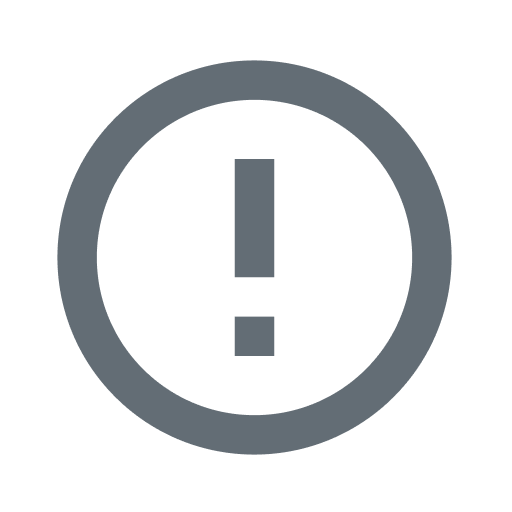 Smile Jamaica Ark-ives: March 18, 2017 – highlights 54 sec.
Set 1:
Jennifer Lara – Rocking Tonight; Presenting Jennifer Lara (Studio One) '81 JA vinyl
Africjam – Woman I Love; Instrumental Dub Reggae Music '93 UK vinyl; Dub Album of the Hour
<Guiltiness riddim shower; 27 sec.>
Bob Marley & the Wailers – Guiltiness; Exodus (Tuff Gong) '77 riddim shower (1) – vox
I Roy – Commandment Ten (Guiltiness); Ten Commandments (Virgin Front Line) '80: riddim shower (2) – deejay
Chalawa – Guiltiness Dub; Exodus Dub (Micron) '77 Can. vinyl
Bunny Wailer – Conscious Lyrics; Dancehall Massive (Shanachie) '92
Black Slate – Legalise Collie Herb; Amigo (Ensign) '80 UK: 4:20 Cannabis Service Announcement 
Junior Dan – Look Out For the Devil + version; Junior Dan (Hi Try) 70's
Set 2:
Peter Tosh & the Wailers – No Mercy; Honorary Citizen (Columbia/Legacy) '72 – Rare Jamaican singles
Grace Nelson & Ire Hi-Fi; Jah Is Real; Play de Music (Planet Dread) 2007 Germany
Mutabaruka – Witeman Country; Check It! (Alligator) '83 dub poet
Cornell Campbell – What Kind of World; 10″ (Music Lab) cover of The Cables classic
Set 3: Best of 27+ Years
Lacksley Castell – Morning Glory; Morning Glory (Negus Roots) '83
Johnny Clarke – Rebel Soldering; Don't Trouble Trouble (Attack) '75
<Reggae History Lesson: Soldering; 11 sec.>
Cocoa Tea – Rocking Dolly; Rocking Dolly (RAS) '82
Sophia George – Girlie, Girlie; For Everyone (Pow Wow) '85 – version galore (female vox)
Charlie Chaplin – Boyie, Boyie; 12″ (Winner) '85 – version galore (male vox)
Augustus Pablo – East of the River Nile; (Shanachie) '78 Dub Album of the Hour
Set 4:
Don Carlos – Just a Passing Glance  + DJ version; Just a Passing Glance (RAS) '84
Big Joe – World Wide Kaya; AT the Control (Attack)  '78 dj to Ronnie Davis' cover of Bob Marley; herbtune
Admiral Tibett – Poor Freddy; Dancehall Roots (Metro) '91
Christine Miller – Warmonger; 10″ (Backyard Movements) 2003 UK militant steppers
Set 5: Vinyl is Vital Set
Bim Sherman & the Voluntary – Keep You Dancing; Century (Century) '84 UK ON U Sound
<Bim Sherman record worth $1250; 1 min 12 sec.>
Time Unlimited – Devil's Angel; Devil's Angel (Live Wire) '84 JA
Jennifer Lara – Hand to Mouth; High Times All Star Explosion (Alligator) '85 Chicago
Dennis Brown – Hallelujah; Wake Up (Natty Congo) '85 JA
The Gladiators – You Can't Say That I'm Lying; Show Down vol. 3 (Hitbound) '84 NY
Set 6:
Chris Hinze feat. Peter Tosh – Silver & Gold; Kings of Reggae (Keyman) '80 Dutch jazz flute player w/ Word, Sound & Power
<Dutch flautist with Sly & Robbie + Peter Tosh; 44 sec.>
Joan Armatrading – I Can't Lie to Myself; Walk Under Ladders (A & M) '80 feat. Sly & Robbie
Pfaff Family Dog – Two Hits and the Joint Turned Brown; Marijuana's Great Hit Revisited (Re-Hash) '92 Dillard Hartford Dillard bluegrass/reggae herb tune
Chariot Riders – Sanford and Son; 12" (Crystal) '79 cover of Quincy Jones TV theme
Scientist – 11 Guava Road Dub; King of Dub (Kingdom) '81 Dub Album of the Hour
Set 7:
Leroy Gibbs – Yodel Reggae; 12" (Echo) '87 Sleng Teng riddim
"You've got Swiss Miss inna mi Jamaican rum"; 28 sec.
Prince Buster – Police Trim Rasta; Sister Big Stuff (Sunset) '72
<Reggae History Lesson: Police would shave Rastas in jail as a religious insult; 36 sec.>
Aisha – Glorify His Name; 10" (Ariwa) 2005
Set 8: Mutant Dub
Systemwide – Gilgamesh; Live de International Festival de Jazz (BSI) 2002 Mutant Dub Set
<The original Sumerian flood story; 80 sec.>
Abassi All Stars feat. Sis Sanae – Free jah Dub; Dub Showcase (Universal Egg) 2005 UK
Matty G – Sensimilla; Bay Area Dub Step vol. 3 (Full Melt) 2011 herbtune
Tena Stelin – I.D. Chip; 10" (Dub Corner) 2007 UK – conspiracy theory
Black Uhuru – Journey; Red (Mango) '80 request
Some content on this page was disabled on January 16, 2018 as a result of a DMCA takedown notice from Frank Gossner. You can learn more about the DMCA here: