Greetings,
Mixcloud hosts my Smile Jamaica Ark-Ive Streams. If you don't want to read my vinyl cratedigging story below, just go deh!: May 31, 2014
I don't know why last week was different, but I hit 3 charts on Mixcloud's weekly uploads
5th in the Vinyl chart
15th in the Dub chart
17th in the Reggae chart
Yes I! Give thanks and praise to you if you made it a priority to listen to Smile Jamaica  so it could chart. Maybe it was the cannabinally (did I just invent a word?) inspired Milton Glaser photo of birthday boy Bob Dylan:
So I was very happy with that and decided to celebrate the next week's Smile Jamaica edition with an All Vinyl Show. Been committed to vinyl from Day 1 on KRCL 90.9FM. I have relentlessly championed vinyl for 25 years now. It is a rare show that I don't play at least a set of black wax or a dozen vinyl records in 7″, 10″, 12″ and LP format spread over 3 hours.
Every once in a while I get asked how much longer I plan on programming Smile Jamaica. 25 five years every Saturday afternoon. Quite a significant time commitment, eh? I answer the same each time: "When the station de-commissions the two turntables, I will retire."
I doubt that will happen, but without being able to play Vinyl, it would be like listening to your Hi Fi with only 1 speaker working.
I feel fortunate that I have been able to apply my cratedigging for a Radio purpose. Most record collector addicts either don't have a media outlet for their archives or disseminate their artifacts with other collectors. Like trading baseball cards.
In my case, the lion's share of my record haul was funded via student loan easy money from Uncle Ronnie (it took me 15 years to pay off my 80's record haul plus 3 University degrees.)
The period from about 1985-1995 coincided with a period of cheap Vinyl titles being sold in brick and mortar record stores to clear space* and gain seed money for these new fangled thingees called the Compact Disc.
*Did you know the size of the CD was made to exact specifications: 2 CDs could sit, perfectly,  side by side for every record bin. Thus, doubling the potential inventory.
I would drive to the Bay Area from Utah and scour San Francisco, Oakland, Berkeley, San Jose, El Cerrito, Hayward, San Mateo, Carmel/Monterey, Santa Cruz and dig for Reggae Vinyl.
If I couldn't couch surf with a relative for ten days, I would stay at the Travelodge across the street from the San Francisco Tower Records within walking distance of North Beach, Chinatown and the Bay.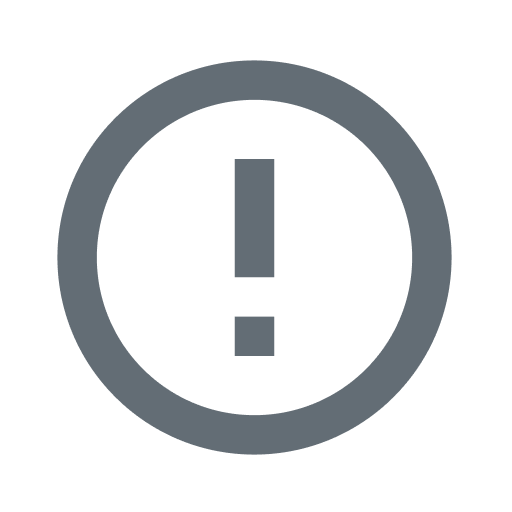 I would make a special trip across the Golden Gate Bridge to shop at the excellent roots music store: Village Music in Mill Valley. I found some really rare Reggae 45's and the first five years of The Beat*magazine there once. Once you get a nice cache, it's worth the drive and I will make the time to dig in the crates. Village Music was my favorite Bay Area store on my circuit. I was really bummed when I read they went out of business in 2007.
*The primary Reggae and World music magazine published in the US. I wrote Mutant Dub reviews for them for about 5 years. They didn't survive the digital era either when ad revenue dried up as Reggae labels went out of business.
On the return drive, I would hit Auburn Collie-fornya (the old state capitol; home of Cherry Records), Sacramento vicinity and Reno. I have even stopped and perused the Yellow Pages in Winnemucca and Elko Nevada looking for a little record shack.
The good times came to an end. Ebay and Amazon dried up the source records for inventory as collectors could piece out their rarities for top coin, one title at a time.
Chain stores like Mall Wart, Beast Buy and Circus Shitty stocked a boring, narrow selection of titles. They would purposely  undercut the sales markup as a loss leader to get you in to buy a toaster or computer. The indie stores couldn't buy on that volume to get the wholesale price break much less afford to sell titles for less than cost.
With digital preferences, iTunes legit, tube sites and outright online theft, the other shoe dropped on the physical record (and video) stores and more than 3000 have gone out of business in the past decade. The biggest of them being Tower Records, Virgin Records and HMV. Brutal.
It's really depressing for a professional cratedigger like me when I pull into a town and see my familiar haunt closed or replaced by some sort of Dollar Store or Title Loan company.
So please do some cratedigging so your pal Robert has a place to find new artifacts for 'rinsing out' on Smile Jamaica.
Thanks for listening to these Smile Jamaica Ark-Ive streams and, by all means, puff, puff pass the links to anyone you think might like the cool breeze of musical rotation inna Irie meditation at 33 and 1/3 and 45 RPMs! Vinyl snack crackle and pop is real. Digital is just a figment of your reality.
Playlist below the Mixcloud embed
bless, robt
Dillinger – Reggae Beat; Badder Than Then (A & M) '81 US; All Vinyl Show
UB40 – Present Arms in Dub; Present Arms in Dub (DEP) '81; Dub Album of the Week
Chalawa – Jah Collie Weed; Capture Land (Green Weenie) '78 Jah-tario, Canada; 420 Seven Leaf Set
Crucial Bee – Cocaine; Just a Sting (All Starr) US Virgin Islands
Tinga Stewart – Give Me a Puff; Key to Your Heart (Calabash) '83 Florida
Toyan – Chalice; Toyan (Channel One) '82 JA
Sugar Minott – International Herb; 12" (Hammah) '83***End of Set 1
Sophia George – Girlie, Girlie; Fresh (Winner) '86 JA; version galore (1)
Charlie Chaplin – Boyie, Boyie; 12" (Winner)'85 JA; version galore (2)
Barry Brown – Come On Natty Roots Man; Stand Firm (Justice) '78 JA
Natural Roots – Influence; Natural Roots (Only Roots) '84 FR***End of Set 2
Casselberry – DuPree' – Positive Vibrations; City Down (Iceberg) Jah-waukee, Wisconsin; '86 female folk duo on Marley
Peter Ranking & General Lucky – Farmer; Jah Stand Over Me (Razor Sound) '82 JA
***Interview with NRG Rising; Maori reggae family out of New Zealand
NRG Rising – Journey; From Darkness to Light***End of Set 3
Mikey Dread – Heavyweight Style; 10" (Dread at the Controls) '82 UK
Sena – Natural Woman + Strictly Woman; Juvenile Delinquent (Clappers) '81 Brooklyn***End of Set 4
Cornell Campbell – No Mans (sic) Land; Yes I Will (Micron) '79 Can.; Up Park Camp riddim
Jah Glen – Save Our Nation; 10" (South East Music) UK Lambsbread riddim
Eclipse Band – Corrupted Society; Inner Reggae Rhythm (Only Roots) '78 FR
Lillian Allen – Conditions Critical; Conditions Critical (Redwood) '87 Emeryville, Collie-fornya; Canadian dub poet***End of Set 5
Sister Carol – Black Woman; Liberation For Africa (Serious Gold) '83 NYC
Enforcer – Bad Boy; 10" (Narrows) '80
Roots Uprising – No Doney (Get High); Beautiful Music (Top Ranking) '81 FL***End of Set 6
Solo Banton – Chalice Haffe Blaze; 10" (Reality Shock) 2011 UK mutant dub herb tune
Idred Natura & Seventh Sense – Sip a Cup; 12" (Jah Works) 2007 mutant dub herb tune***End of Set 7
Singers & Players feat. Brent Dowe – These Eyes; Vacuum Pumping (ON U Sound) '88; Melodians singer on The Guess Who tune; mutant dub vinyl set
Basement 5 – Immigration; 1965-1980 (Island) '80 UK; members went out to Big Audio Dynamite
Bim Sherman & Lion Youth – Happiness; Hits From the House of Shaka (Jah Shaka) UK '85
New Age Steppers feat. Ari Up – Some Love; Foundation Steppers (ON U Sound) UK '83; feat lead singer of The Slits
Some content on this page was disabled on January 16, 2018 as a result of a DMCA takedown notice from Frank Gossner. You can learn more about the DMCA here: